Rory Cellan-Jones
ALWAYS ON
'Delightfully insightful and intensely readable […] There is an energy and drama to Rory's writing which nonetheless leaves space for us, the reader, to make up our minds' – Stephen Fry
This book takes readers on an entertaining ride through this turbulent era, as related by an author with a ringside seat to the key moments of the technology revolution.

Azeem Azhar
EXPONENTIAL
In Exponential, Azhar shows how this exponential gap can explain our society's most pressing problems. The gulf between established businesses and fast-growing digital platforms. The inability of nation states to deal with new forms of cyberwarfare. And the sclerotic response of liberal democracies to fast-moving social problems.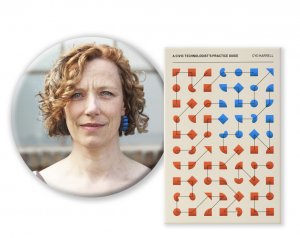 TO BUY


Paperback


Discount Code: ACWS21
EPUB


Discount Code: BU89W



Ends 5 July
Cyd Harrell
A CIVIC TECHNOLOGIST'S PRACTICE GUIDE
I put every single thing I know about civic tech into this little book. It's both an onboarding guide and a survival manual, and I hope it will be useful to the field. It outlines the types of projects, partnerships, and people that civic technologists encounter, and the methods we can use to make lasting change.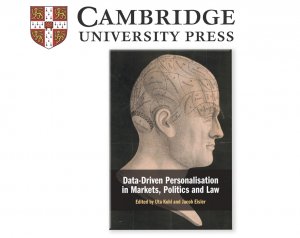 TO BUY




Data-Driven Personalisation




Discount Code: KohlACM2021 for 30% off



Ends 31 May, 2022
Uta Kohl & Jacob Eisler (editors)
DATA-DRIVEN PERSONALISATION IN MARKETS, POLITICS AND LAW
Exploring the societal sea changes that emerge from the unleashed power of data-driven personalization, a book that is the intellectual equivalent of a beautiful flower bouquet.

TO BUY




FOUR INTERNETS




Discount Code: ASFLYQ6 for 30% off
Kieron O'Hara and Wendy Hall
FOUR INTERNETS: DATA, GEOPOLITICS, AND THE GOVERNANCE OF CYBERSPACE
"Written in an engaging and accessible style, Four Internets provides an original perspective of value to anyone interested in the key issues shaping the global future of the digital age." – William H. Dutton, Founding Director of the Oxford Internet Institute

TO BUY




ABUNDANCE 




Discount Code: ASFLYQ6 for 30% off
Pablo J. Boczkowski
ABUNDANCE
In Abundance, Pablo J. Boczkowski builds upon what we know about the historical and contemporary scholarship to develop a novel framework on the experience of living in a society that has more information available to the public than ever before, focusing on the interpretations, emotions, and practices of dealing with this abundance in everyday life.