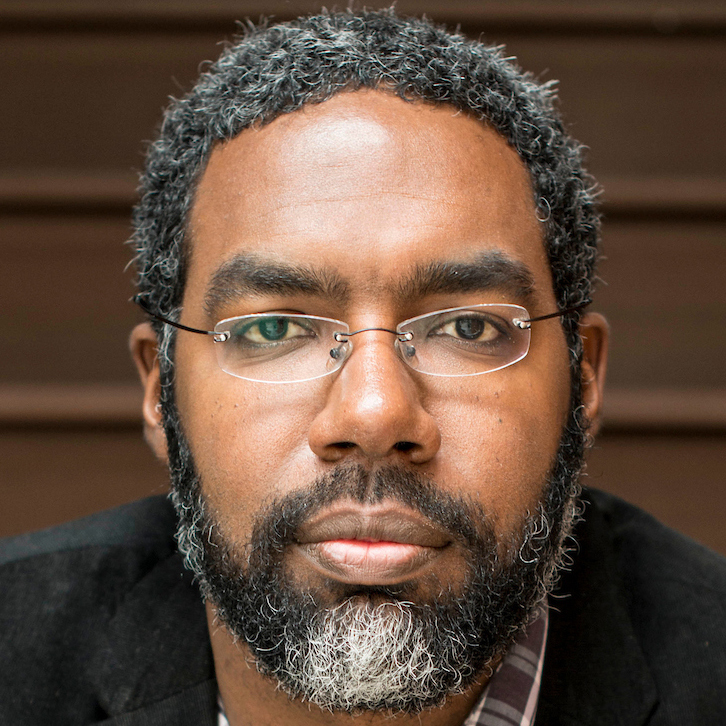 Deen Freelon is an associate professor in the Hussman School of Journalism and Media at the University of North Carolina at Chapel Hill who studies political uses of social media and other digital technologies. He is also a principal researcher for UNC's interdisciplinary Center for Information, Technology, and Public Life (CITAP). He has authored or co-authored more than 50 journal articles, book chapters and public reports, in addition to co-editing one scholarly book. An expert in multiple programming languages including R, Python, and PHP, Freelon has written research-grade software applications for a range of computational research purposes. He formerly taught at American University in Washington, D.C.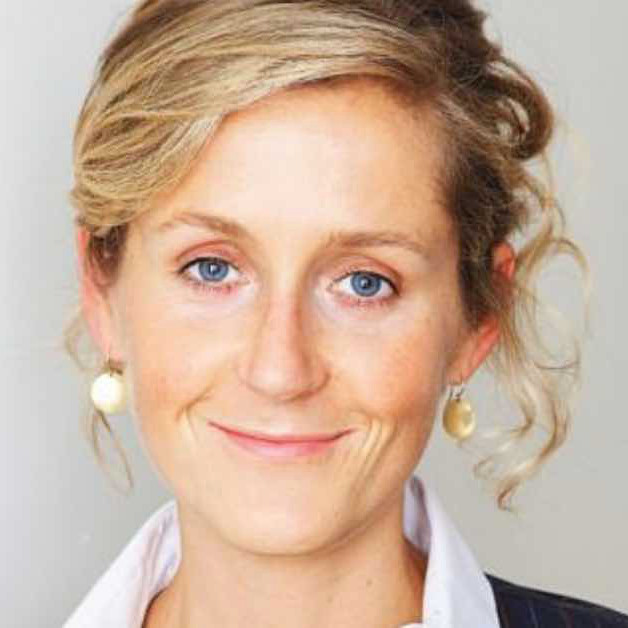 Martha Lane Fox is an entrepreneur and internet activist.  She became a crossbench peer in the UK House of Lords in March 2013.  In March 2014 she was appointed Chancellor of the Open University and in 2017 she was appointed  a member of the Joint Committee on National Security Strategy.  From 2009 to 2013 Martha was Digital Champion for the UK and helped to create the Government Digital Service – this team launched gov.uk transforming government service delivery.
In 1998 Martha co-founded Europe's largest travel and leisure website, lastminute.com, with Brent Hoberman. They took it public in 2000 and sold it in 2005.
Martha founded Doteveryone in 2015 after giving the Dimbleby Lecture on BBC1. Doteveryone started a responsible tech movement and in 2020 passed its tools and products to the Ada Lovelace Institute and the Open Data Institute to scale the work. Martha also co- founded and chairs LuckyVoice, revolutionising the karaoke industry.
Martha is a Director of Twitter and non-Executive Director of Chanel.  She is also a non-Executive Director of Queens Commonwealth Trust.  She is a Patron of AbilityNet, Reprieve, Camfed and Just for Kids Law.
In 2013 Martha was awarded a CBE.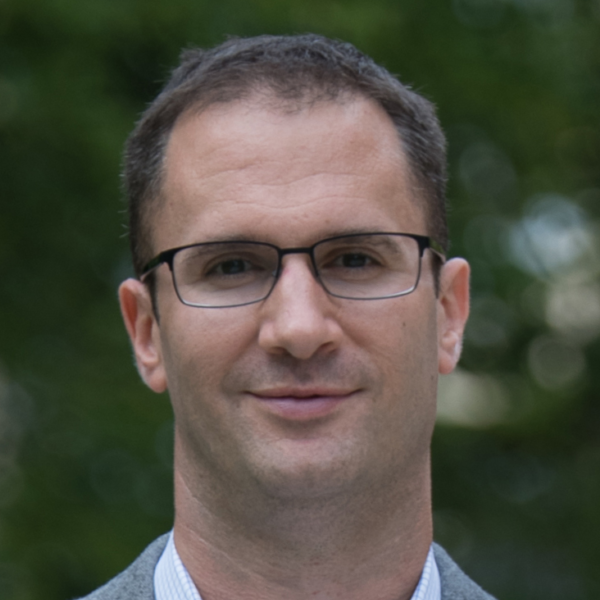 Matthew S. Weber (Ph.D., University of Southern California) is an Associate Professor in the School of Communication and Information at Rutgers University and the Co-Director of the NetSci Network Science Lab. Dr. Weber is also a Tow Fellow at the Columbia Journalism School at Columbia University.
Dr. Weber is an expert on media industries, information ecosystems, and the use of large-scale Web data. In recent years, he has conducted extensive research on news media and social media use within local communities. Dr. Weber co-directs the 100 Communities Project, tracking news media production in small- and medium-sized communities in the United States across a five-year period. Further, Dr. Weber recently released findings from the first study to look at local news sharing and engagement using data provided directly by Facebook.
Dr. Weber's work has been published in both academic and mainstream media, including numerous leading academic journals such as the Journal of Communication, American Behavioral Scientist, Communication Research, and the Journal of Computer-Mediated Communication. His forthcoming edited volume, Networks, Knowledge Brokers, and the Public Policymaking Process, will be available in December 2021. His work has been featured in The New York Times, The Washington Post, The Seattle Times, Nieman Lab, Poynter, and numerous other media outlets including PBS. His research has been supported with funding from the National Science Foundation, The William T. Grant Foundation, Democracy Fund and the Institute of Museum and Library Services, with additional support from the Associated Press, Amazon, and Facebook.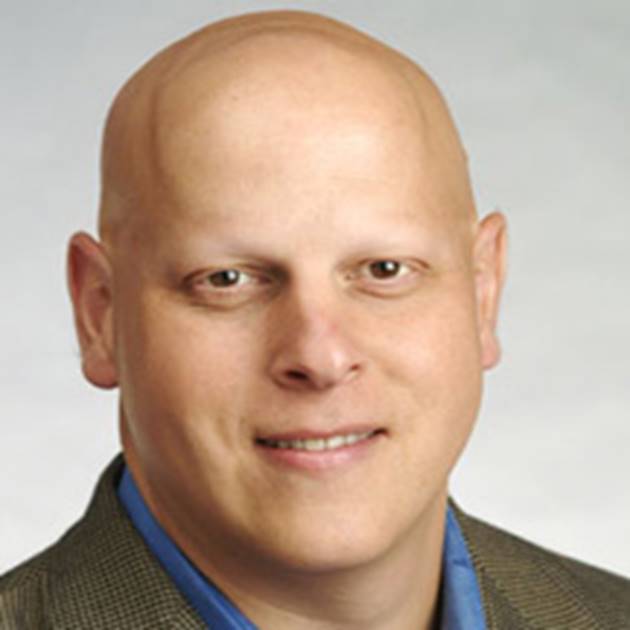 Daniel J. Weitzner is the Founding Director of the MIT Internet Policy Research Initiative and holds the 3Com Founders Principal Research Scientist named position at the MIT Computer Science and Artificial Intelligence Lab. He teaches Internet public policy in MIT's Electrical Engineering and Computer Science Department.
He has led research on new accountable systems to improve privacy in large-scale data analytics platforms, is developing new methods for cyber risk measurement, and serves as one of the lead investigators of the MIT Private Automated Contact Tracing Initiative (PACT), which pioneered the COVID-19 exposure notification designed now implemented by Apple and Google.
Weitzner was United States Deputy Chief Technology Officer for Internet Policy in the White House where he led initiatives on privacy, cybersecurity, copyright, and digital trade policies promoting the free flow of information. He was responsible for the Obama Administration's Consumer Privacy Bill of Rights and the OECD Internet Policymaking Principles.
Weitzner is a founder of the Center for Democracy and Technology, led the World Wide Web Consortium's public policy activities, and was Deputy Policy Director of the Electronic Frontier Foundation.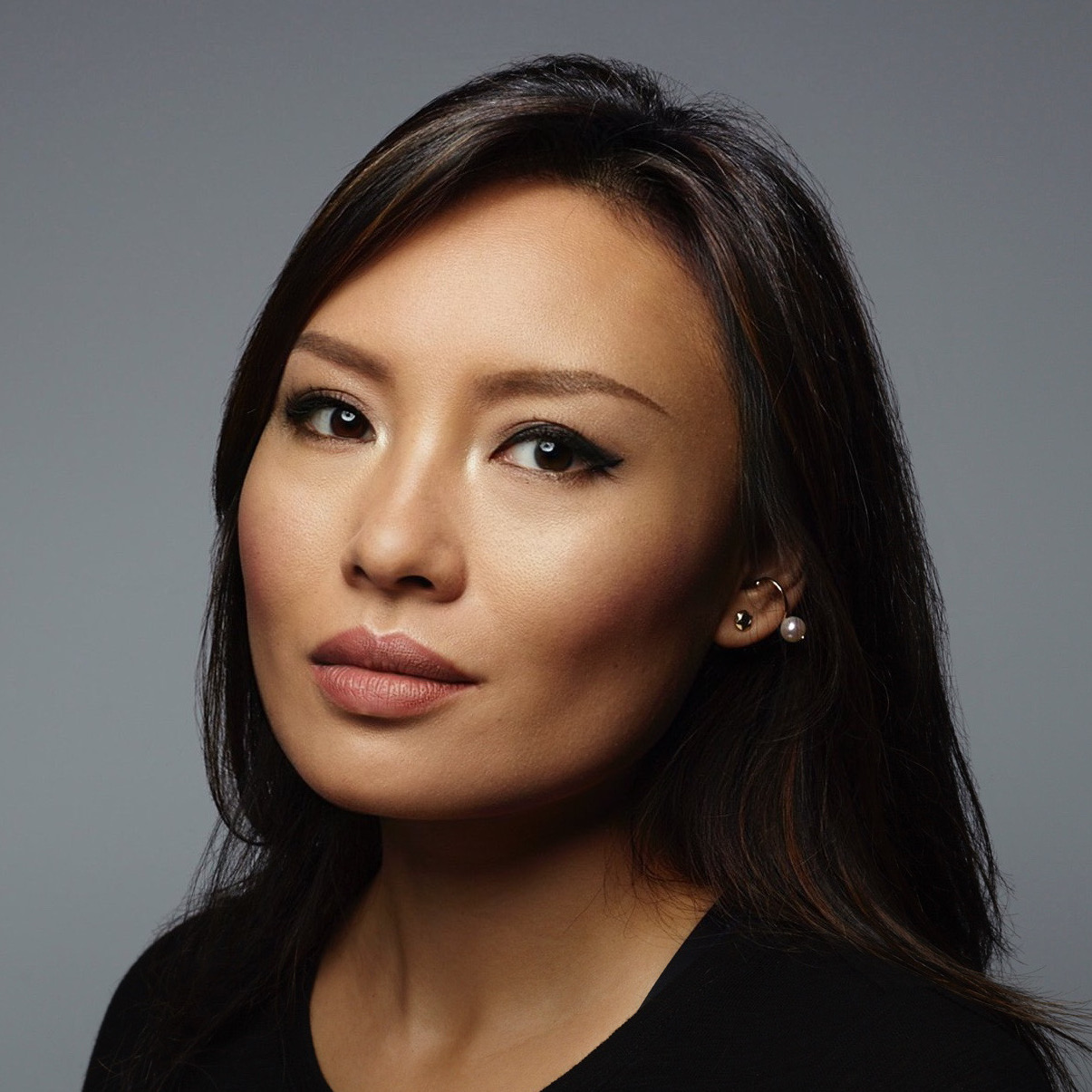 Jennifer Zhu Scott is the Executive Chairman of The Commons Project, a nonprofit public trust established to build global digital infrastructure as public good. Prior, she was the founder of Radian Partners, focusing on direct investment in Artificial Intelligence and deep tech.
Jennifer was Forbes Word's Top 50 Women in Tech in 2018. She is a China Fellow of the Aspen Institute and has a dual Fellowship at The Royal Institute of International Affairs (Chatham House) under the Asia Pacific Program and the Digital Society Initiative. She is a Council Member at the Data Policy Council of the World Economic Forum, where she served for the China Council and the Future of Blockchain Council. WEF named Jennifer as a Young Global Leader in 2013. Jennifer studied Applied Mathematics at Sichuan University and holds an MBA in Finance from Manchester Business School, where she earned distinction with her research on PE/VC in China and was awarded as a Distinguished Alumni. She completed the public policy and leadership program at Yale University in 2013, Harvard Kennedy School in 2016, and Oxford University in 2017. In 2018, she joins Princeton University's inaugural executive education program focused on energy sustainability and leadership.
Jennifer is a frequent public speaker and published writer on AI, data ownership, and China's digital monetary strategies. Her TED Talk on data ownership has more than 2 million views. In 2017, she debated against the notion of Universal Basic Income at Oxford Union. At Davos in 2018, she debated against Nobel Prize winner Prof. Robert Shiller and Swedish Central Bank Deputy Governor Cecilia Skingsley on Crypto Assets. She is the lead author or co-author of numerous White Papers by the World Economic Forum and a Senior Technical Consultant to the Season 5 and 6 of the HBO show Silicon Valley.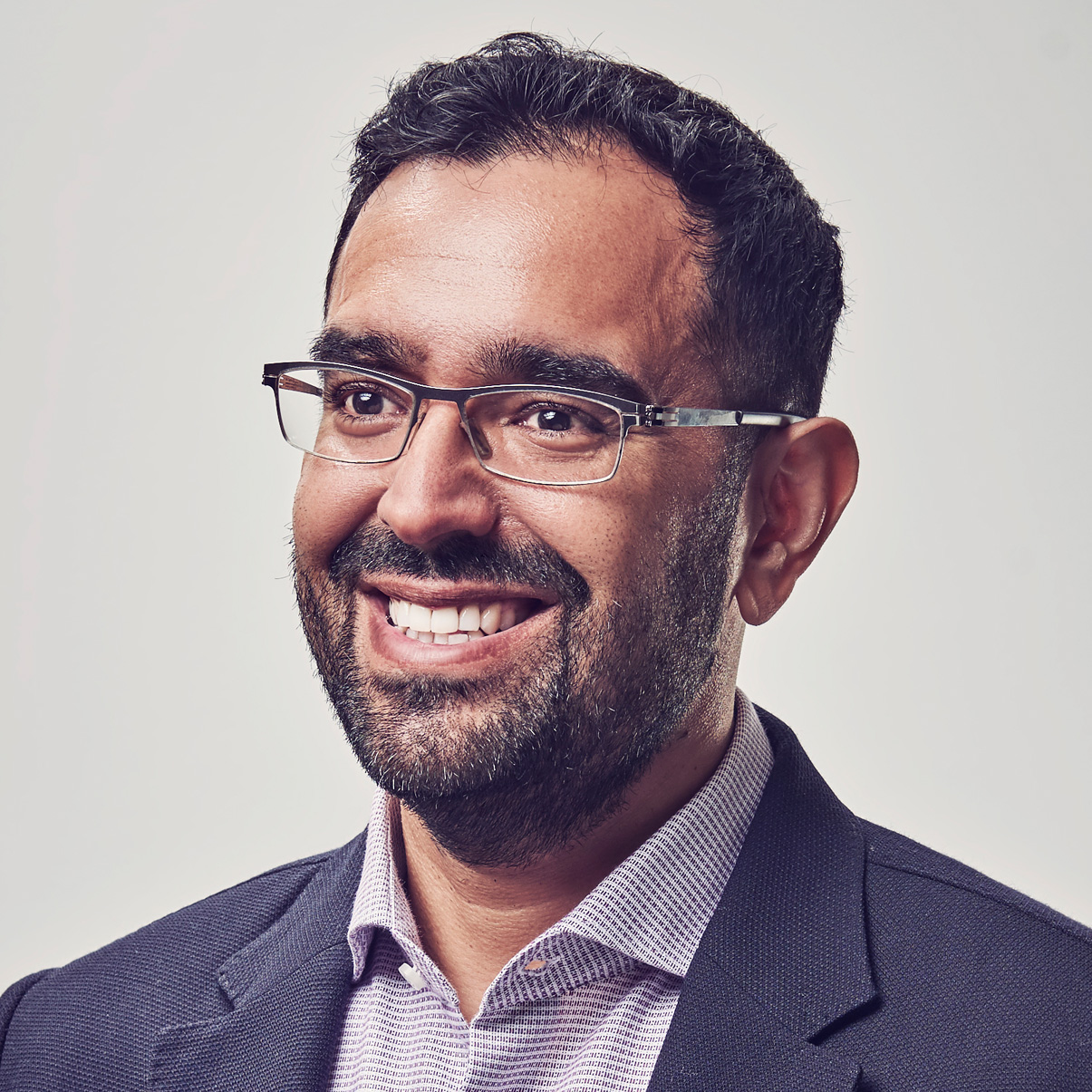 Azeem Azhar (UK) explores the intersection of technology and society. He is the founder of Exponential View, the leading newsletter and podcast building which explores the political economy of the exponential age. He is also an active angel investor, with investments in AI, work-from-home, sustainability and online identity startups. He sits on the World Economic Forum's  Global Futures Council on Digital Economy & Society, on the board of the Ada Lovelace Institute. Previously, he founded PeerIndex, a big data analytics firm which was acquired in 2015. He has had senior roles in global media businesses and started his career as a journalist where he was a writer for The Economist and The Guardian.
His first book will be published in autumn of 2021.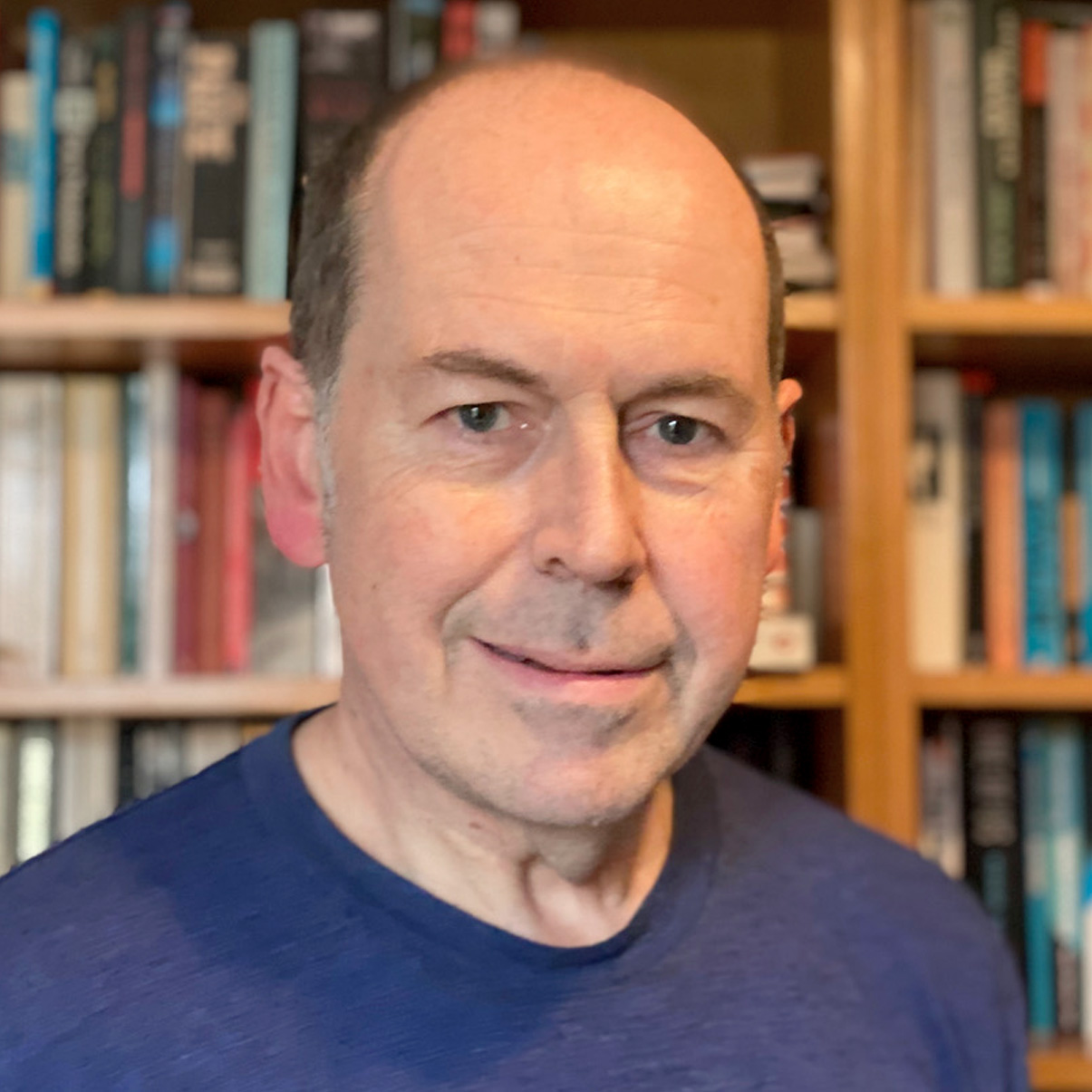 Rory Cellan-Jones is the BBC's chief technology correspondent reporting on the biggest developments and news stories in the field. He has interviewed countless visionaries from Jeff Bezos to Mark Zuckerberg, Elon Musk to Tim Berners-Lee. He hosts the BBC weekly podcast Tech Tent and is the author of Dot.Bomb: The Strange Death of Dot.Com Britain and Always On: Hope and Fear in the Social Smartphone Era.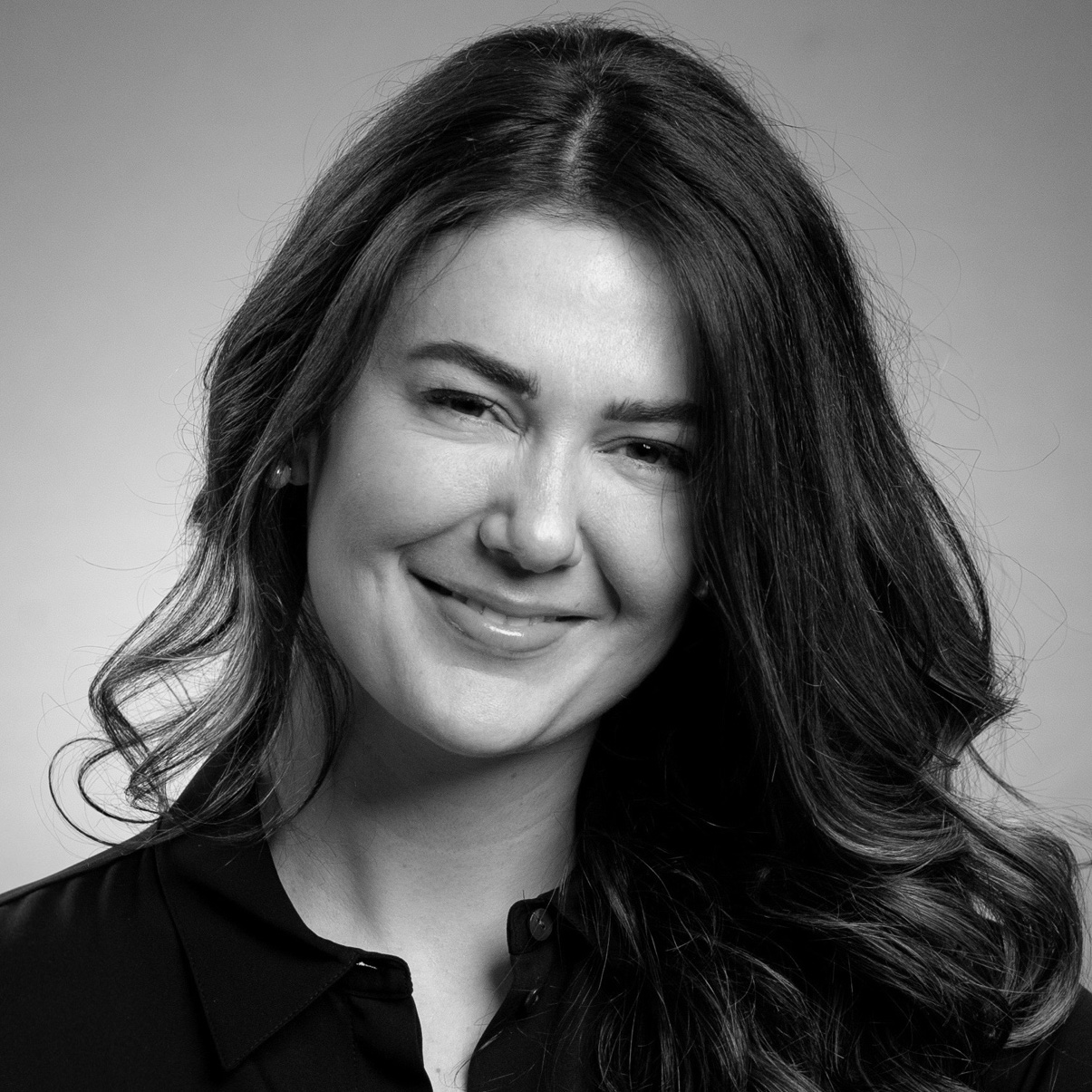 An established veteran of digital asset investing, Meltem draws on her substantial experience and widespread influence to accelerate growth and acceptance of the asset class. Prior to joining CoinShares, Meltem helped build and grow Digital Currency Group, raising capital from the world's largest corporations and managing a portfolio of 120 companies and 4 subsidiaries. Before she was bitten with the bitcoin bug, Meltem worked in the Oil & Gas industry in trading, corporate treasury,  and M&A roles.
Meltem has been recognized for her personal contributions to the industry and serves as an outspoken advocate. She is a founding member of the World Economic Forum Blockchain Council and testified before the House Financial Services Committee.
Meltem teaches at her alma mater MIT as well as Oxford, and when she isn't talking about bitcoin, she can be found reading sci fi, engaging in extreme outdoor sports, or arguing with people on the internet.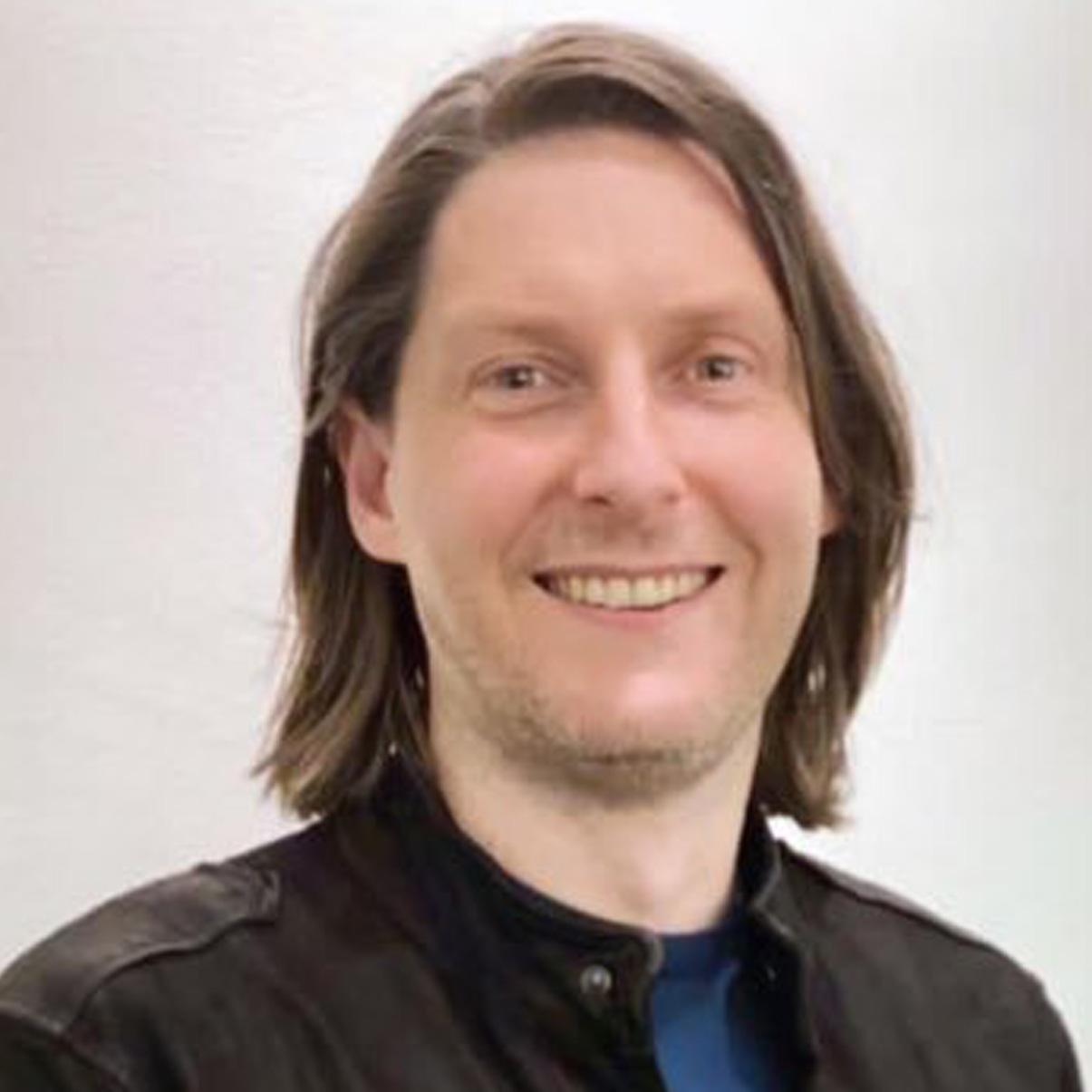 25 years of Internet industry experience leading disruptive innovation at scale. In his current role, he is the group CEO for LemmaTree under Temasek as well as a board member for GoodWorker and Trustana. Affinidi is working on decentralized trust and self-sovereign identity solutions. 
Prior to LemmaTree/Affinidi Glenn was the Chief Architect for Amazon Web Services responsible for architectural best practices and technology thought leadership. 
Glenn has previously held leadership roles in OzEmail, UUNet, MCI/Worldcom, and WebCentral. Glenn is passionate about the role technology has in shaping how we live, work, and learn.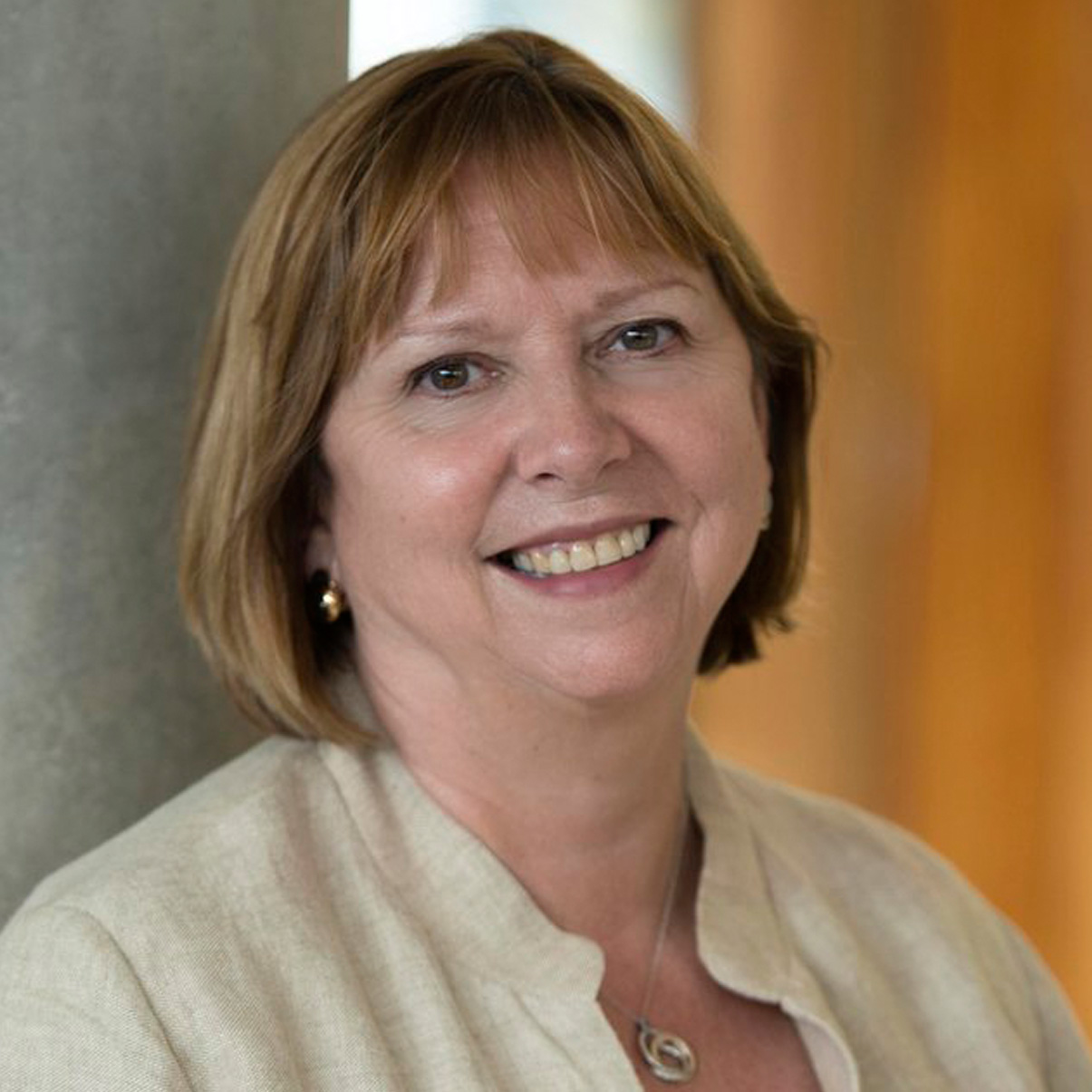 Dame Wendy Hall, DBE, FRS, FREng is Regius Professor of Computer Science, Associate Vice President (International Engagement), and is an Executive Director of the Web Science Institute at the University of Southampton.
With Sir Tim Berners-Lee and Sir Nigel Shadbolt she co-founded the Web Science Research Initiative in 2006 and is the Managing Director of the Web Science Trust, which has a global mission to support the development of research, education and thought leadership in Web Science.
She became a Dame Commander of the British Empire in the 2009 UK New Year's Honours list and is a Fellow of the Royal Society.
She has previously been President of the ACM, President of BCS, Senior Vice President of the Royal Academy of Engineering, a member of the UK Prime Minister's Council for Science and Technology, was a founding member of the European Research Council and Chair of the European Commission's ISTAG, was a member of the Global Commission on Internet Governance, and was a member of the World Economic Forum's Global Futures Council on the Digital Economy.
Dame Wendy was co-Chair of the UK government's Artificial Intelligence Review, which was published in October 2017, is the UK government's first Skills Champion for AI and is a member of the newly formed AI Council.
In May 2020, she was appointed Chair of the Ada Lovelace Institute.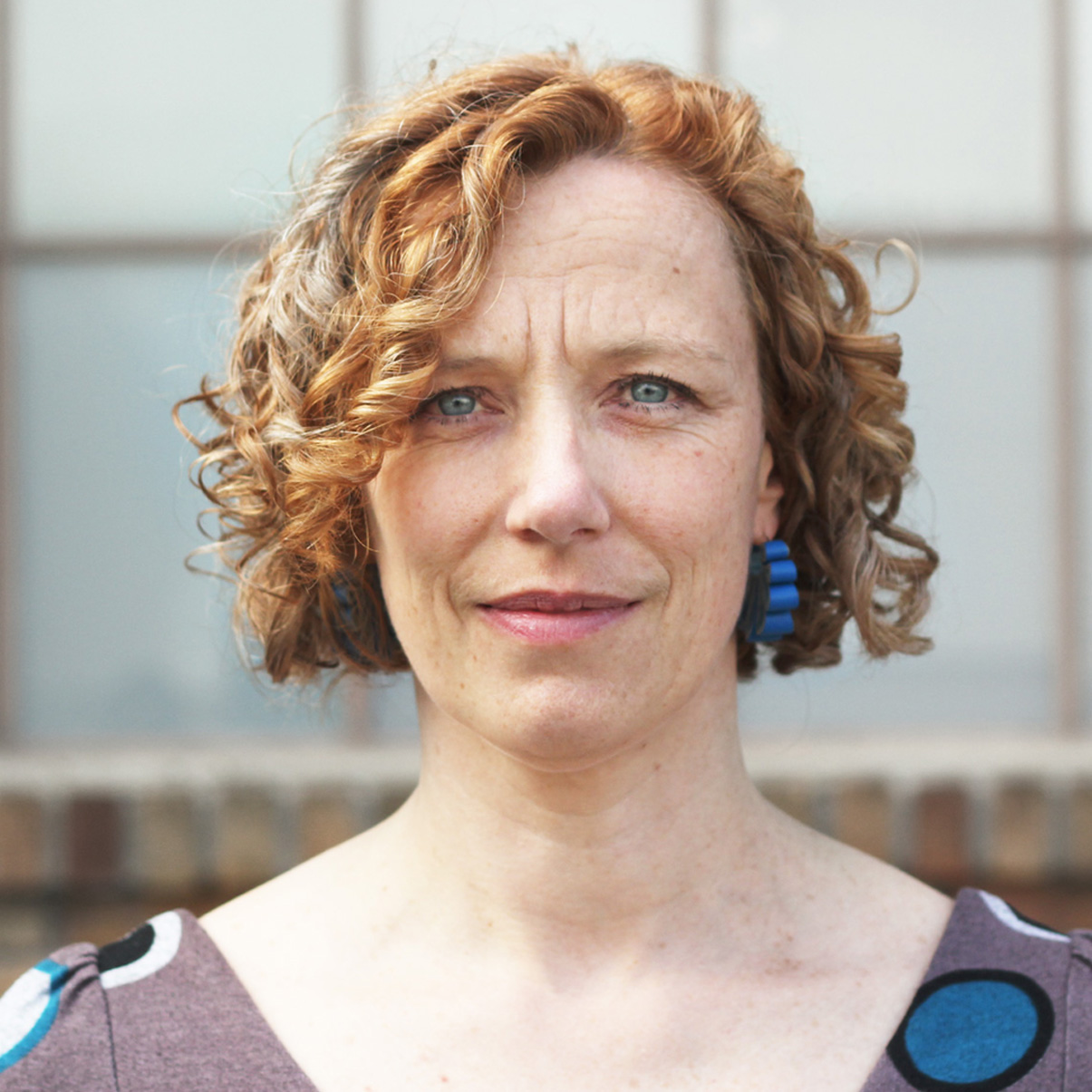 Cyd Harrell's career spans 25 years in the technology industry, with stints at Aldus, Charles Schwab Electronic Brokerage, and as VP of Research Practice at Bolt | Peters (acquired by Facebook in 2012). During her time at Bolt | Peters, she conducted or oversaw more than 200 user research studies for all kinds of clients and research questions.
Since 2012, Cyd has focused on civic technology, working with the Center for Civic Design, where she led research for Field Guides 7, Designing election department websites, and Code for America, where she headed User Experience and then Product. Cyd joined the federal government's 18F in 2016 and served as a Strategy Lead and then as 18F's first Chief of Staff. Cyd is currently consulting as Service Design Lead with the Judicial Council of California, helping improve the UX of the civil justice system.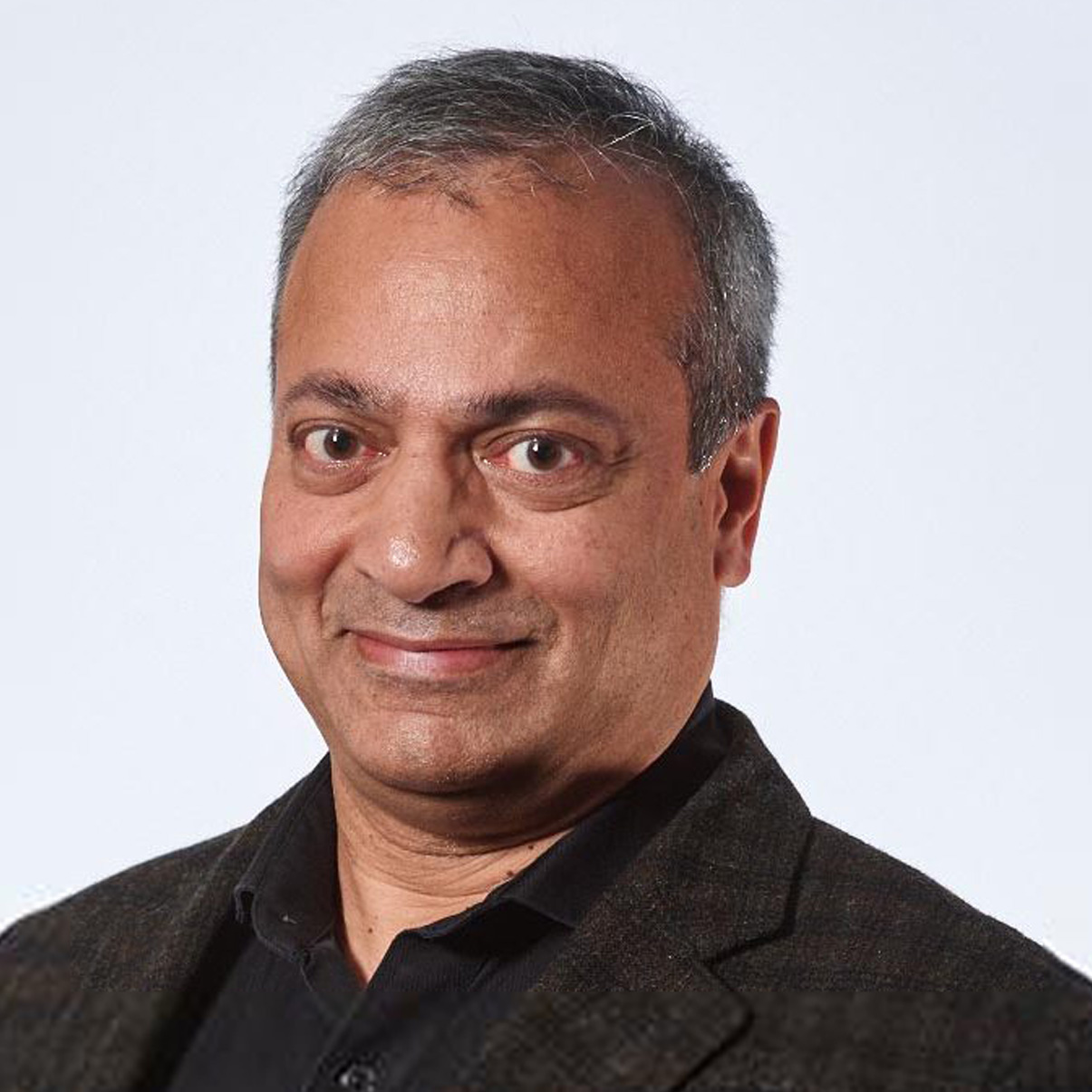 JP was appointed Chairman of the Web Science Trust in December 2019; he is also a Trustee on the board of Cumberland Lodge and a governor of Hammersmith Academy. Having retired from full-time employment in 2018 after turning 60, JP also serves on the boards of a major media company, a bank and a FTSE 100 insurer. Till September 2018 he was Chief Data Officer and Head of Innovation of Deutsche Bank; prior to that he was Chief Scientist of  Salesforce.com (2010-2014) and of BT (2006-2010). From 1997 to 2006 he was at Dresdner Kleinwort Wasserstein, where he was Global CIO from 2001-2006. He is an Adjunct Professor in Electronics and Computer Science at the University of Southampton, a Fellow of the British Computer Society and of the Royal Society for the Encouragements of the Arts, Manufactures and Commerce. His TED Talk, "Information is Food" has been viewed on ted.com alone more than 700,000 times. Mr. Rangaswami holds a Degree in Economics and Statistics from St. Xavier's College.
Professor Sir Nigel Shadbolt is a leading researcher in Artificial Intelligence (AI) and was one of the originators of the interdisciplinary field of Web Science. He is Principal of Jesus College Oxford and a Professor of Computing Science at the University of Oxford. He is chairman of the Open Data Institute which he co-founded with Sir Tim Berners-Lee. In 2009 he was appointed Information Advisor by the Prime Minister and, working with Sir Tim Berners-Lee, led the development of the highly acclaimed data.gov.uk website. In 2010, he joined the UK government's Public Sector Transparency Board – overseeing Open Data releases across the public sector. He was knighted in 2013 for 'services to science and engineering'. 
At Oxford he has centred his research in human centred AI in a wide range of applications.  Most recently he was asked to lead the setting up of the Oxford Institute of Ethics in AI.
With over 500 publications, he has researched and published on topics ranging from cognitive psychology to computational neuroscience, Artificial Intelligence to the Semantic Web.  In 2018 he published The Digital Ape: how to live (in peace) with smart machines, described as a 'landmark book'.
He is a Fellow of The Royal Society, the Royal Academy of Engineering and the British Computer Society.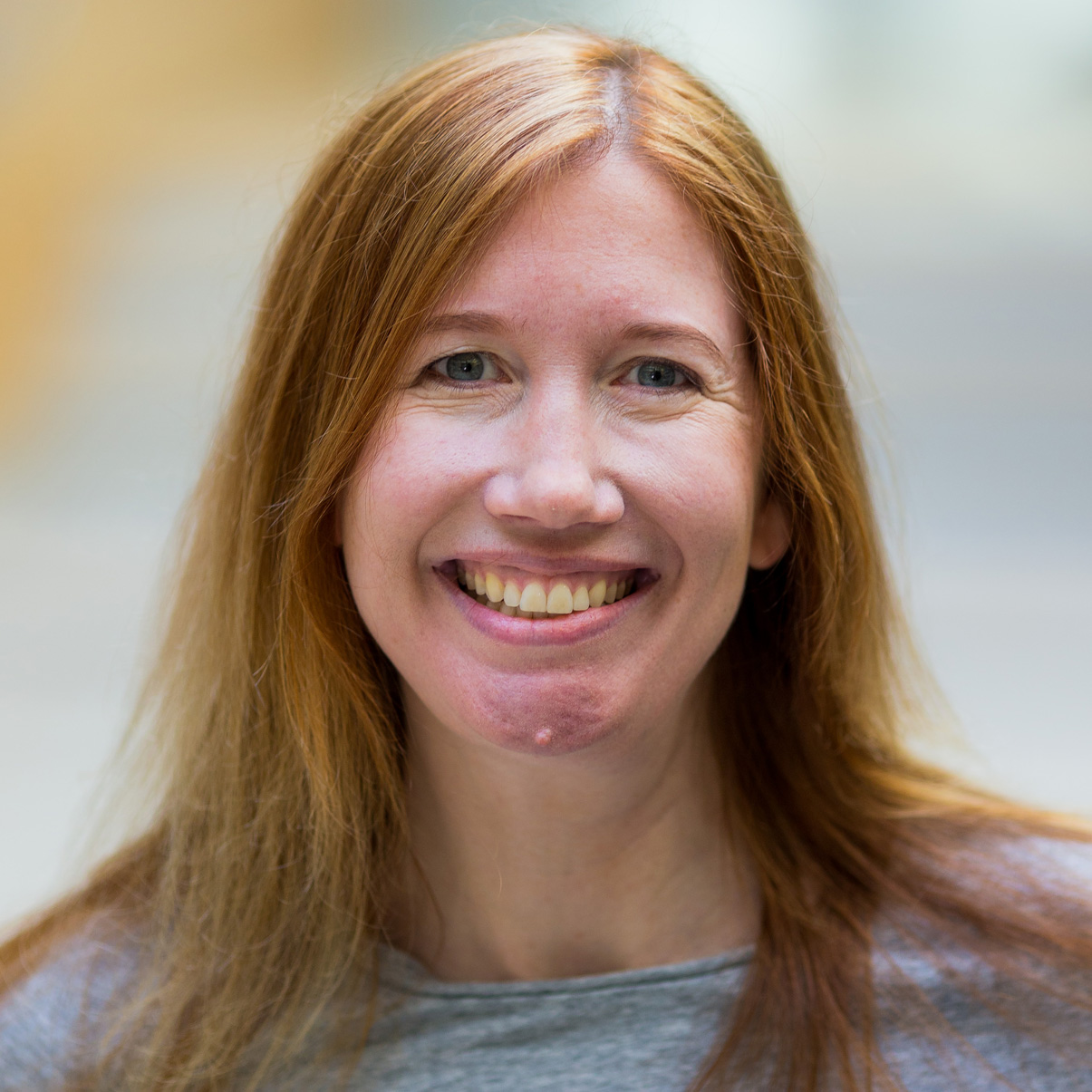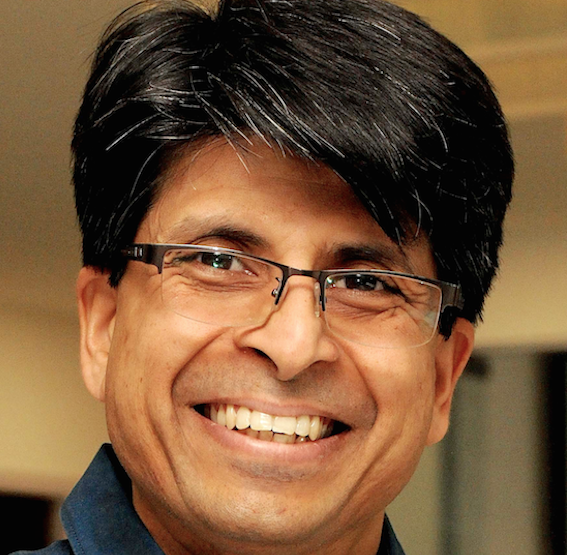 Dr. Pramod Varma is the CTO of EkStep Foundation, a not-for-profit creating learnercentric, technology enabled platform aiming to provide learning opportunities to 200 million children in India. In addition, he continues to be the Chief Architect of Aadhaar, India's digital identity program that has successfully covered more than 1.2 billion people in a short span of 7 years. He is also the architect of various India Stack layers such as eSign, Digital Locker, and Unified Payment Interface (UPI) all of which are now working at population scale in India. He has, along with Nandan Nilekani, co-founded beckn.org, a non-profit creating open source protocol specifications for hyperlocal commerce.
He joined UIDAI in 2009 as part of the founding team and has been pivotal in ensuring an open, massively scalable, and secure architecture to meet India's diversity and scale. He is an advisor to Unique Identification Authority of India (UIDAI), National Payment Corporation (NPCI), Goods and Services Tax Network (GSTN), National Health Authority (NHA), Securities and Exchange Board of India (SEBI), Turing Institute in UK, and helps with many digital public infrastructure initiatives in India and across the globe.
Pramod holds a Masters and Ph.D. degree in Computer Science along with a second Masters in Applied Mathematics. His interests include Internet scale distributed architectures and intelligent systems. He is passionate about technology, science, society, and teaching.